Are you looking a for a divorce attorney in Sandton? Then look no further as SKV Attorneys Inc. is one of Sandton's premier divorce lawyers. We will assist you through every stage of the divorce process, from separating assets to determining custody of any children. Give us a call today and to see how we can help you!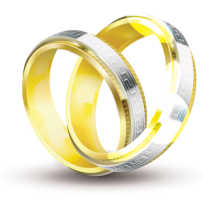 MAINTENANCE
Let us assist you in getting a fair maintenance settlement that is favourable for both parties.
DIVISION OF ASSETS
We aim to divide all assets or trusts in the parties estate and determine what assets to divide.
MEDIATION
We provide mediation services to both parties so that each side can better understand one another.
THE VERY BEST DIVORCE ATTORNEY IN SANDTON
Getting divorced can often be a heartbreaking and exhausting process to endure, some divorces can take over 3 years to finalise and leads to both parties taking a lot of financial strain. Our mission is to ensure your divorce is a quick and painless process with both parties ending up with favourable terms. If both spouses are reasonable we often recommend an uncontested divorce to speed things up.
CONTESTED DIVORCE
Contested divorces occur when both parties cannot reach an agreement on a number of issues and require the assistance of the courts to help settle the divorce and set terms.
UNCONTESTED DIVORCE
An uncontested divorce occurs when both spouses can agree on their disputes and efficiently end the marriage and most times can be settled outside of the courts in an amicable way.
Children and divorce can be a challenging time for both spouses and the children. This entails the residence of the children, maintenance, and guardianship. The courts will act in a way that is in the best interest of the minor.
When consulting with SKV we will do our best to ensure that you get the most the most favourable decision regarding custody and guardianship of your children. Each case is different and each family is different, we will provide custom solutions to help solve your problems.
WE UNDERSTAND THAT DIVORCE IS DIFFICULT
No matter the situation you may be in, SKV Attorneys has dealt with it all. We place a high value on creating great client relationships and lead you through the divorce process seamlessly. Don't hesitate to get in touch with one of our trusted legal attorneys today.
SKV Attorneys is a leading divorce and family firm that specialises in the Sandton region. We have worked on hundreds of different divorces and scenarios, there is nothing we have not seen or experienced when it comes to divorce.
Our vast experience and highly educated staff allow us to deliver the best possible service to our clients! SKV was founded by Philip Smith after realising most firms were just out there to make money from the people of Sandton, but Philip wanted something more, he wanted people to resolve this difficult period in their life with the least amount of pain possible. Thus SKV Attorneys Sandton was born.