Physical & Psychological Effects of Divorce
It is common knowledge that no happy marriage ends in divorce. Common emotional and psychological effects of divorce include:
Guilt
Anxiety/Stress
Depression
Insomnia
Substance abuse
Identity Crisis
Whilst divorce affects most everyone in the same way a psychological study found that for most these symptoms are temporary. Although it is proven that people with a prior history of depression often have depressive episodes long after the divorce has been finalized.
Psychologists theorize that women often have access to networks and rely on support more readily than men. This is invaluable to overcoming the emotional effects of divorce.  Men do not cope well with the emotional aspects and this speaks to a more intense stressful experience.[/vc_column_text][/vc_column][/vc_row]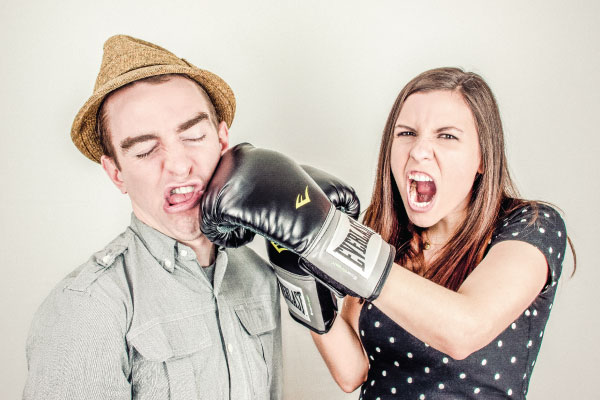 Everyone goes through their own personal sufferings and journey. Take the opportunity to rediscover yourself and what makes you truly happy.
Health problems are worsened due to a lower standard of living and the economic hardship divorced people experience. Very often they will not have the same amount of people in their support structures which causes more intense stress and in turn the immune system is weakened;
Divorced men and women get more colds and flu
Divorced men have higher incidences of cancer and heart disease
Divorced men and women will often experience extreme changes in their weight
The mortality rate for divorced men is nearly 250 percent greater than with married men
Divorced men suffer more heart attacks and strokes than non-divorced men
Higher levels of inflammation in women
Worsened financial situation
It is true that most people bounce back. A psychological study of divorce related depression found that for most people these symptoms are temporary.
Women also tend to have a higher frequency of identity issues during and after a divorce. Whilst overcoming this can turn out to be an enormously positive thing, a new self-identity can lead to becoming an emotionally and physically healthier person.
Women also tend to hold on to the stress of divorce longer than men. Scientists trace this to a sudden decrease in standard of living which can go on long after the divorce is final.
There can also be some excellent health effects resulting from a divorce.
Relief from a stressful home environment is one of the biggest effects.
Another positive effect is the expansion of self-identity and performing new roles. Some people will advance their careers while some may resort to hobbies and new social circles which in our experience has a very positive effect.
If mediation and counselling have not worked and it's time to cut ties. Dealing with this experience can be a positive thing for the whole family. We may struggle with change but learning to embrace the sometimes-positive change that divorce can bring has long lasting positive effects. Assistance is often need in recognising and embracing the growth that potentially comes from this change.
Most people find that it can turn out for the better, whereas others agree that it is one of the most difficult things they have dealt with. In most cases, divorce is something that can change your life and your family's life for the better. Sometimes, it can be better to separate than to allow things to go on that are broken beyond repair.
Families around the world experience a variety of positive effects after a divorce:
Creating a Healthier Household
An unhealthy relationship will put a strain on your entire family, not just the couple that is dealing with the divorce.  Even though you may not like the of the idea of being alone, it is better to deal with a temporary period of sadness and grief especially if you could have had a lifetime of bitter resentment
Being a Positive Influence on the Children
Children are much smarter than people give them credit for, particularly when it comes to feeling the effects of the emotions surrounding them. They will easily be able to tell when you and your spouse are unhappy.
As a parent, it is your responsibility to be a positive model for your kids, so opting for a divorce can be the best way to show them they need to strive for what they deserve in life: happiness.
Improving Your Physical Health
Strenuous relationships are huge causes of deteriorating health. A bad relationship can be incredibly stressful and dealing with chronic stress can bring on symptoms of premature aging, cancer, heart disease, and death. Therefore, it is important that you keep your mind healthy; then you can make sure your body is healthy as well.
Becoming More Self-Aware
If you are would like to learn more about yourself, there is not a single better event to go through in your life than divorce. You will finally have the opportunity to understand what it is that you need to be happy. Ex-spouses seem to have the ability to focus on their needs and the needs of their children, instead of trying to keep a broken relationship together.
Divorce will also equip you with phenomenal coping skills, which will prepare you for many different situations in the future. You could go onto having more of an understanding of what you need in life, how much pain you can endure, and how to recognise a toxic relationship.
Feeling Confident Once Again
No one likes to go through a period in their life when they feel terrible about themselves. Being married to someone you resent is emotionally taxing, incredibly complicated, and messy. Once you get rid of a negative influence in your life, you will see all of the great things about yourself, which will help you feel confident once again.
You will also feel more confident in your strength, as you will have the ability to end this terrible relationship. You will see that it is finally time for you to feel empowered, instead of used and useless.
Divorce is difficult, but in many cases, it is necessary. There is absolutely no reason to settle when you can be free and happy. The end of your marriage is not the end of your existence. You can decide to improve your life in many ways.
Sometimes a wellness and recovery process needs to be considered.
If are entering into counselling because one or the other of you already want a divorce or separation, then it is probably too late for marriage counselling to be effective in preventing the separation. Some couples wait much too long to try therapy and the initial problems or complaints become too numerous to deal with and the damage is more often than not irreparable.
One should not delay in seeking out a couple of therapy services. You and your partner may be shocked and unwilling that you need to take this step, but in the long term you will both be thankful that you acted instead of waiting and allowing matters to worsen. Couple therapy can also assist in the divorce process ensuring that conflicting matters are dealt with further along the line. This is also important for the parenting relationship that needs to be maintained for the well-being of children that are borne out of the marriage.
There are two sides to what is called the "divorce work", one side is designed to ensure equity and the legal separation of the partners. The other side of "divorce work" speaks to the emotional aftermath that almost always follows a separation. This is a coping method in which the individual will sort through the sense of loss, the emotions, and the situations caused by the divorce. The emotional impact of any separation or divorce should never be underestimated.
All parties in this process needs to be assisted within the context of their lives while they work through this struggle. Some of the issues that often need addressing include depression, anxiety, anger, spiritual formation, communication, behavioural, and marital problems.
Sometimes therapy is required from an experienced and specifically trained therapist for children with developmental disorders, especially for those who have had traumatic experiences, and those with other difficulties. These therapy sessions may need to include pre-divorce or post-divorce sessions as well.
One of the most important things to consider about couple therapy is that it's not a guaranteed fix. This is something which many people do not realise going in, and it can lead to frustration and disappointment later on in the therapy process. The fact is that not every couple that goes to therapy together can salvage their relationship. There are cases where couple therapy leads to the spouses realising that they're better off living apart from one another. In certain cases, it is found that the best way to save a relationship is to end it.
A therapist will work with you and your partner and be a guide; however, you and your partner are ultimately in charge of whether your relationship will succeed or fail. Therapy has proven that it only works if the two parties put in the time and take the necessary steps towards fostering a successful relationship. This is not a one-shoe fits all exercise and should always be done with consideration to both parties
Mental health is often an overlooked aspect in divorce with so much going on, it is important to look after ourselves as well.
Do not hesitate or feel ashamed to talk to someone about any issues you may be suffering from.
Domestic violence is a grave problem for people of all genders, races, and cultures. People who go through domestic violence within the home are open to being badly injured or could lose their lives. There are many kinds of abuse, and they are all negative and for some this may leave permanent mental and emotional damage to the family. It is imperative that when there is spousal abuse in the family that an immediate action plan is put into place and assistance is provided for the victims of this abuse.
However, one may require help in recognising the signs and how they go about seeking help.
Unstable Emotional Household
An unstable household during a divorce is one in which circumstances and moods are constantly changing. Family members, particularly children, do not know what to expect from day to day or moment to moment. The result is often fear and feelings of insecurity. The lack of stability in the home, rather than the actual divorce itself, creates the most problems for adults and children.
Adults who are going through a divorce will suffer through a range of emotions from sadness to betrayal. Even when a divorce is amicable, the husband and wife are letting go of the dream they shared when they married. Sadness is a natural reaction to this and at this stage they will also both be trying to secure their separate financial futures. A woman may feel betrayed when a husband tries to claim a monetary interest in her business or seek alimony from her. A man might become angered by his wife's monetary demands for spousal support and child care. As they work through these feelings, emotional volatility creates an atmosphere of uncertainly in the home.
Children
A child going whose parents are going through a divorce often encounters feelings of fear, sadness, guilty, rejection and anger. The family, as the child knows it, is changing in every aspect. The child might experience loneliness when a parent leaves, as well as anger toward the parent for leaving. Ultimately children fear the unknown and will often prefer an unsafe home life to the collapse of their family. While abuse might have been a part of the child's life it's the uncertainty of the future that creates emotional instability.
Routine
Maintaining a stable home environment during and after a divorce is one of the most important things a parents can do to promote emotional stability for children, according to Diane M. Berry, author of "Child-Friendly Divorce: A Divorced Therapist's Guide to Helping Your Children Thrive!" Children need to know who is preparing their meals, who will fetch them from school. Visitation is another unsettling aspect where adults and children need to know when they can expect to see each other after a separation.
Income
A change in income can almost certainly create emotional instability in the home where living standards cannot be maintained. Often feelings of inadequacy will come to the surface as they no longer have the extra-curricular activities which they had. Poverty creates emotional instability when the members of a household become uncertain of where they will live and how they will eat.
In conclusion, divorce can be a difficult and trying time for yourself and ex partner as well as impact those around. It is important that we look after our mental health and well-being
If you are ready and prepared to seperate from your partner and change your life please visit our divorce page.
Thank you for reading and until next time!